Gianluca Zanna - Songwriter, music producer CEO Zanna Records
International Record Label, Zanna Records has released its roster of songs for 2022 ready to be licensed all over the world
Written and composed by the acclaimed international songwriter and music producer Gianluca Zanna, the 2022 roster is made by 9 original new catchy Hit songs with several remixes and 15 remastered previous tracks that are all produced by the renowned CEO of Zanna Records, in collaboration with some of today's finest and most innovative creative talents in the music industry.
Gianluca Zanna wants to thank his stellar production team that have made possible such powerful releases: Guitar Ace and Arranger Simone Sello (Among his credits are Italian Rockstar Vasco Rossi, Warren Cuccurullo, Billy Sheehan, Aaron Carter… and many more.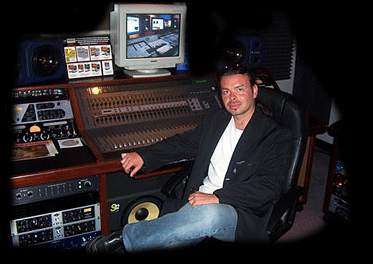 Simone Sello Ace Guitar, Arranger, Music Producer
Vezio Pontecorvo Bacci a renowned multi instruments musician and arranger. Who has collaborated with artists like Simple Minds, Chrissie Hynde (The Pretenders), Peter Gabriel (Genesis)
Vezio Pontecorvo Bacci - Bass Player, Arranger, Music Producer
and Brian Reeves, Award Winning Multi-Platinum Mixing Engineer, and Music Producer, among his Credits, are Giorgio Moroder, Donna Summer, Simple Minds, Billy Idol, Carlos Santana, and many more.
Brian Reeves, Award Winning Multi-Platinum Mixing Engineer, and Music Producer
The following are the new titles of the official music productions released by Zanna Records for the year 2022:
Storm

I Want to Know – Are You the One

The Other Side of My Heart

I Want to Forget You

Thrive

I Am

Another Night in Paris

Just Dream it

Relax Your Body to check the 2022 Catalog click here
All the tracks also come with the incredible remix and instrumental versions, which are made as such to fit in a wide variety of genres such as acoustic, dance, pop, EDM, and rock.
They are all available for licensing all over the world. So if you are a music publisher, record label, an artist looking for new songs, manager, or music supervisor looking for the most unforgettable catchy songs, then it is time to check out all the new songs made by Zanna Records.
The 2022 Zanna Productions can all be accessed through the official website of Zanna Records. ZannaRecords.com
ABOUT Gianluca Zanna
Gianluca Zanna when he was in Military School in Italy and he was dreaming to come to America to become a songwriter
Gianluca Zanna's own musical journey began in Italy, where he was born in Rome. After what was in many respects an idyllic early childhood near the sea, listening to his grandfather's serenades, soaking in the cinematic epic musical scores and fantasy in his family's movie theater, he went to a much more sterile and even harsh environment–boarding school. From the young age of 10, he grew up in the Italian National Boarding School "Convitto Nazionale," and then through the elite Military Academy Nunziatella, the oldest Military School in the world. During his Convitto Nazionale boarding school experience, Gianluca discovered the magic of music–he could fly away to another universe. From that point on, instead of playing soccer, he wrote songs–both lyrics and melody. He found some old instruments in the attic of the school, and using them, he taught himself how to play a bit of guitar, bass and drum.
Every spare moment, inspired, he found happiness writing his own poetry in a special little notebook, filling it with what became lyrics to his songs.
When Gianluca grew up in Italy he was dreaming to become a songwriter and to emigrate to America, while he was listening to the work of Brian Reeves, a world-famous record producer and sound engineer. Today Gianluca Zanna not only is a naturalized American but he also met Brian Reeves who has been working actively on Zanna's songs and he is part of his production team at Zanna Records.
Gianluca Zanna meets in person Brian Reeves and start their collaboration
Media Contact
Company Name: Zanna Records Contact Person: Gianluca Zanna Phone: 9282630071 Address:12133 SW 131st Ave. City: Miami State: FL 33186 Country: United States Website: http://zannarecords.com/
https://cbs79.com/zanna-records-release-new-hit-songs-all-over-the-world-miami-fl/ https://wgem.marketminute.com/article/abnewswire-2022-7-29-zanna-records-release-new-hit-songs-all-over-the-world-miami-fl
https://www.abckentucky.com/press-release/zanna-records-release-new-hit-songs-all-over-the-world-miami-fl/
http://finance.azcentral.com/azcentral/article/abnewswire-2022-7-29-zanna-records-release-new-hit-songs-all-over-the-world-miami-fl/