Welcome to Zanna Records where Music and Lyrics become unforgettable Songs
Updated: Apr 23
Welcome to Zanna Records.
We create and internationally distribute unforgettable songs with music and lyrics that touch your heart and awaken your mind.
We have over 100 original singles by Gianluca Zanna, arranged by Simone Sello, produced for markets and music styles from Dance to Rock, from EDM to Pop.
Our latest music productions are mixed by world-famous Sound Engineer Brian Reeves known for his work with Donna Summer, U2, Billy Idol, Giorgio Moroder, Simple Minds, and Carlos Santana just to mention some.
We offer publishing licensing all over the world for each territory and market.
Check our latest productions:
I Want to Know - Are You the One?
I want to know - Are You the One - Remix Dance I want to know - Are You the One - Remix House I want to know - Are You the One - Remix Acoustic Storm
Storm Club Remix
The Other Side of My Heart -Alexis
I Want to Forget You (Rock) I Want to Forget You (Dance)
Another Night in Paris Thrive Remix
Gianluca Zanna, Songwriter, Music Producer, CEO of Zanna Records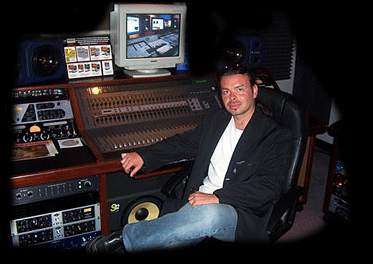 Simone Sello Arranger , Guitarist and Producer for Gianluca Zanna's Songs, among his credits Vasco Rossi, Warren Cuccurullo, Billy Sheehan, Aaron Carter...
World's Famous Sound Engineer Brian Reeves, among his credits U2, Billy Idol, Donna Summer, Simple Minds, Giorgio Moroder, Carlos Santana, Elton John... and now we have the honor to have him working on Zanna Records latest productions.
Vezio Pontecorvo Bacci, Musician Arranger, Music Producer among his credits Chrissie Hynde (The Pretenders), Simple Minds, Peter Gabriel, Simply Red. Vezio just started collaborating with Zanna Records delivering 2 amazing Remixes
Zanna Records - 12133 SW 131st Ave, Miami, FL 33186